Microbiome presents a collection of articles looking at the controversial subject of the prenatal in utero microbiome.
Aims and scope
Microbiome: The scope of the journal encompasses studies of microbiomes colonizing humans, animals, plants or the environment, both built and natural or manipulated, as in agriculture. Studies on the development and application of meta-omics approaches or novel bioinformatics tools, on community/host interaction with emphasis on structure-function relationship that would lead to substantial advances in the field will be considered for publication. Microbiome is especially interested in studies that go beyond descriptive omics surveys and include experimental or theoretical approaches that mechanistically support proposed microbiome functions, and establish, if possible, cause and effect relationships. Studies of individual microbial isolates/species in vivo or in laboratory cultures without exploring the mechanisms by which they affect the host or the complex microbiome structures and functions will not be considered.
Through this collection of literature Microbiome hopes to integrate researchers with common scientific objectives across a broad cross-section of sub-disciplines within microbial ecology.
Microbiome works closely with its sister journals Environmental Microbiome and Animal Microbiome, and with BMC Microbiology. If a submission is more appropriate for one of these journals, the opportunity to transfer the manuscript files to these journal will be offered.
What does it truly take to get to the stage where you are ready to publish the results of your research?
Here we share the real story behind researchers' papers, from conception to publication, the highs and the lows. Join recent Microbiome authors Ashley Ross, Michael Gänzlec, ​​​​​​ Frédéric Raymond, Enoch Narh Kudjordjie​​​​​​​,Remco Kort and Hongwei Zhou as they take us behind their papers.
Open article collections
Showcasing multi-omics techniques that are transforming microbial ecology and microbiome research across diverse domains.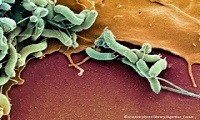 A cross journal collection examining the microbiome in relation to cancer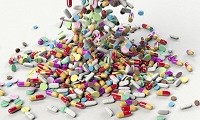 A cross-journal series examining at the spread of antimicrobial resistance genes in the environment.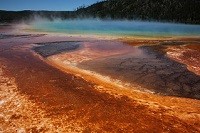 A cross-journal series looking at the mechanistic adaptation of any species which thrive in extreme environments.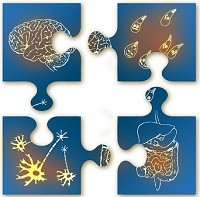 This cross-journal collection brings together both human and animal studies covering all aspects of the microbiota-gut-brain axis' role in health and disease, as well as its therapeutic potential.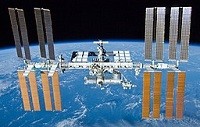 In this special series in Microbiome and
Environmental Microbiome, we highlight articles that explore the microbiome of aeronautics and space.
Introducing video bytes to Microbiome
At Microbiome, we are always looking to help authors promote their research. We are pleased to announce that all authors submitting to the journal from 11th July 2019 shall receive a video byte of their manuscript, should it go on to be accepted for publication in Microbiome.
Created by our partners, Research Square, a video byte is a 1-2 minute video summary of a paper that will be incorporated into the abstract of the paper and published on the journal website. Authors will also receive a shareable version of their video byte.
In Review: Microbiome's preprint service
Microbiome, in partnership with Research Square, is now offering In Review a preprint service. Authors choosing this free optional service will be able to:
Share their work with fellow researchers to read, comment on, and cite even before publication
Showcase their work to funders and others with a citable DOI while it is still under review
Track their manuscript - including seeing when reviewers are invited, and when reports are received
See what the Microbiome's In Review platform looks like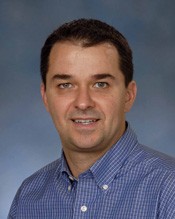 Jacques Ravel is a Professor in the Department of Microbiology and Immunology and the Associate Director for Genomics at the Institute for Genome Sciences, University of Maryland School of Medicine in Baltimore, MD. His research program is focused on applying modern genomics technologies and ecological principles to characterize the role and dynamics of the microbial communities inhabiting the human body in health and disease and better define the interactions between the host, the microbes and the environment that drive these ecological systems.

Dr Ravel received his Ph.D. degree from the University of Maryland College Park in Environmental Molecular Microbiology and Ecology and performed his postdoctoral work at the Johns Hopkins University in the Department of Chemistry. Before accepting his current position, Dr. Ravel was an Assistant Investigator at the Institute for Genomic Research (TIGR) in Rockville, MD.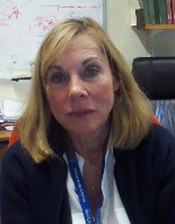 Elizabeth Wellington is director of Warwick Environmental Systems Interdisciplinary Centre (WESIC) at the University Of Warwick, UK. She is a Professor in the School of Life Sciences and, with her research group, is involved in the study of bacteria in soil, water and survival of pathogenic bacteria in the environment. The focus is on understanding activity of bacterial communities in situ, interactions with plants and the survival, activity and interaction of human, animal and plant pathogens with indigenous bacteria and the respective microbiomes. The past decade has involved the development of metagenomic approaches for the study of soil and water microbial diversity. Advances in the extraction of proteins from soil has resulted in the extraction of both the metaproteome and extracellular proteins in the metaexoproteome. Current work is focused on studying bacterial activity in situ using metaomic approaches and understanding the environmental dimension of antimicrobial resistance.
Professor Wellington received her PhD from the University of Liverpool and worked in the University of Liverpool as a postdoctoral fellow and temporary lecturer and also as lecturer in John Moores University in Liverpool. She joined the School of Life Sciences at Warwick University in 1987.
Follow